Water in the Brain - WEEK 45
Reading Time 1 minutes & 58 seconds FOR A PODCAST OF THIS THOUGHT CLICK HERE Or Ipod Users Click Here
<![if !vml]>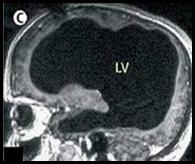 <![endif]>
Have you ever thought your just not clever enough
You know not clever enough to operate at ďthat levelĒ or achieve that goal
Perhaps you came to that conclusion following comments made by someone you respect?
Well here some evidence pointed out to me by Lee Pulos, that suggests that we all have the brain power we need, if we choose to use it.
British Neurologist Dr John Lama studied people with hydrocephalus
Hydrocephalus is sometimes known as "water in the brain". Basically itís when cerebrospinal fluid fills the cavities of the brain, which can result in less brain cortex forming.
John was studying whether people needed a certain amount of brain (cortex) to be intelligent. On average people have a brain cortex which is about 4.5cm thick, and typically in the US and UK an average IQ is quoted as a score of 100.
During Johnís study he came across an extreme case of hydrocephalus.
It was a college mathematic student who only had a 1mm layer of brain cortex, the rest of his head was filled with cerebrospinal fluid
But when John tested his IQ, he had an IQ of 126.
Thatís an IQ in the top 5% of the population with only 2% of the normal brain mass.
But this isnít a unique story Dr Peter Noise an American neurologist reported similar findings of 5 people with hydrocephalus recording high IQís, and the picture above was a 44-year old French man who was married with 2 kids working as a civil servant. In fact there are numerous stories on the web and within medical journals pointing to other case of high achieving people with extreme hydrocephalus, i.e. significantly less brain than you and me.
So if your think that you just donít have the brain power required, maybe it's not that you donít have it, its that your not using it
Till next week use your head
David Gardner
___________________________________________